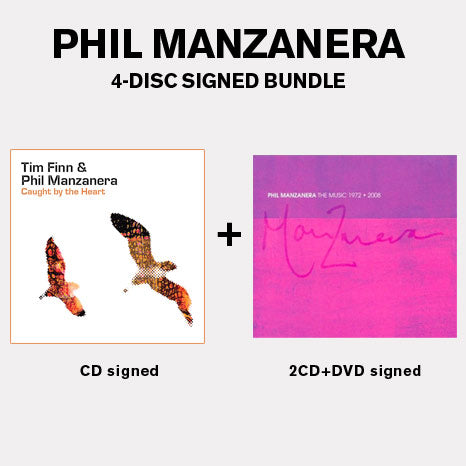 Phil Manzanera SIGNED 4-disc bundle: Caught by the Heart CD and The Music 1972-2008 2CD+DVD
£36.50
A special signed bundle bringing together the Caught by the Heart on CD – forthcoming album from Tim Finn and Phil Manzanera – and Phil's excellent Anthology The Music 1972-2008 (a 2CD+DVD set).
Both products are signed by Phil Manzanera*
*Please note signed items are handled by the artist and can occasionally have imperfections such as slight smudges. 
These will ship on or around 27 August 2021, when the new album is released.
For more details on the individual products see these links
Caught by the Heart - signed CD
The Music 1972-2008 - signed 2CD+DVD set