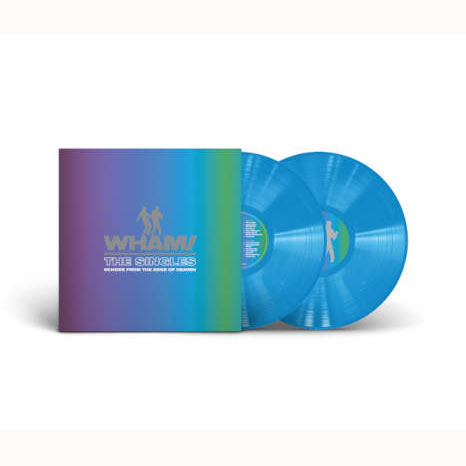 Wham! The Singles: Echoes From The Edge Of Heaven - 2LP blue vinyl
£35.00
*If you are ordering from the EU please be aware that that goods may be subject to import VAT when they arrive from the UK*
Wham! The Singles: Echoes From The Edge Of Heaven

40th anniversary 2LP set with bonus tracks
The Singles: Echoes From The Edge Of Heaven is a new Wham! release which marks the pop band's 40th anniversary.
It features all 10 A-sides and includes some bonus tracks at the end. This is a limited edition coloured vinyl pressing which is exclusive to indie stores 
This 2LP blue vinyl edition will be released on 7 July 2023.
LP 1

Side A
Wham Rap! (Enjoy What You Do?)
Young Guns (Go for It!)
Bad Boys
Club Tropicana
Wake Me Up Before You Go-Go
Freedom
Side B
Last Christmas (Single Version)
Everything She Wants
I'm Your Man
The Edge of Heaven
Where Did Your Heart Go?

LP2

Side A
Wham Rap! (Enjoy What You Do?) [Social Mix]
Blue (Armed With Love)
A Ray of Sunshine (Instrumental Remix)
Freedom (Long Mix)

Side B
Everything She Wants (Remix)
Last Christmas (Pudding Mix)
Battlestations
I'm Your Man (Acapella)