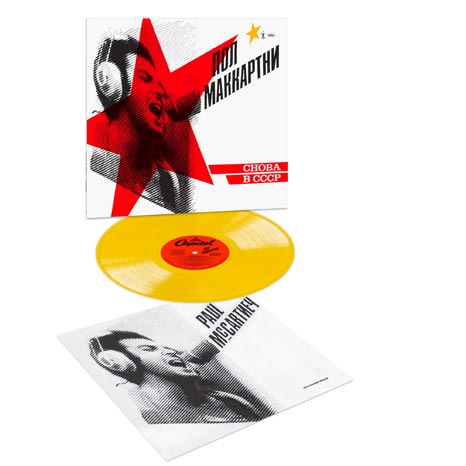 Paul McCartney and Wings / CHOBA B CCCP limited yellow vinyl LP
£20.00 £40.00
CHOBA B CCP limited yellow Vinyl LP
The live-in-studio CHOBA B CCCP (Russian for "Back In The USSR") was released in the Soviet Union in 1988, making Paul the first Western artist to issue an album exclusively for that market. 
CHOBA B CCCP has been newly remastered at Abbey Road Studios and is reissued as the original 11-track Russian release.
Available here on limited edition yellow vinyl. 
Side One

Kansas City
Twenty Flight Rock
Lawdy, Miss Clawdy
Bring It On Home To Me
Lucille
Don't Get Around Much Anymore
Side Two
That's All Right (Mama)
Ain't That A Shame
Crackin' Up
Just Because
Midnight Special