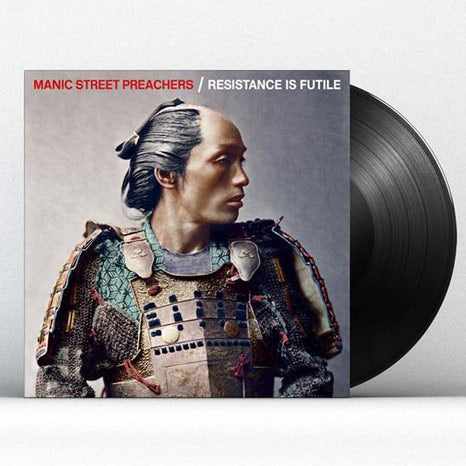 Manic Street Preachers / Resistance is Futile black vinyl LP
£17.00
Manic Street Preachers' new album Resistance is Futile 
Vinyl includes a CD of the album.

'Resistance Is Futile', the band's 13th studio album, heralds a return to a classic Manics sound described by the band as "widescreen melancholia". The songs on the album are the first recorded in the band's new Door to the River studio (near Newport). Of their first new recordings in four years, the band said: "The main themes of 'Resistance is Futile' are memory and loss; forgotten history; confused reality and art as a hiding place and inspiration. It's obsessively melodic - in many ways referencing both the naive energy of 'Generation Terrorists' and the orchestral sweep of 'Everything Must Go'. After delay and difficulties getting started, the record has come together really quickly over the last few months through a surge of creativity and some old school hard work."
This is a heavyweight black vinyl LP and it includes a copy of the CD!
---
Track listing
People Give In
International Blue
Distant Colours
Vivian
Dylan & Caitlin
Liverpool Revisited
Sequels Of Forgotten Wars
Hold Me Like A Heaven
In Eternity
Broken Algorithms
A Song for The Sadness
The Left Behind