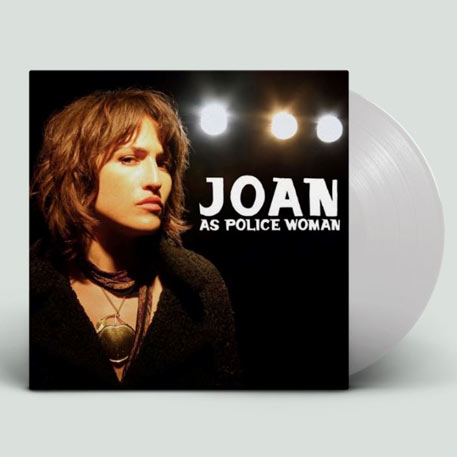 Joan As Police Woman / Real Life limited coloured vinyl
£12.99 £20.00
Real Life crystal clear coloured vinyl
Limited coloured vinyl • Gatefold • Download 
JOAN AS POLICE WOMAN's 2006 debut has been unavailable on vinyl for many years. This new vinyl edition is pressed on crystal clear vinyl and contains 'I Defy' which was co-written by and features Antony Hegarty (of Antony and The Johnsons fame).

The album also features the singles 'Eternal Flame', 'The Ride' and 'Christobel'.
This record is released by PIAS and comes with a download code. Images of vinyl colours are illustrative only. Actual vinyl colours may vary.  
Side A
Real Life
Eternal Flame
Feed The Light
The Ride
I Defy

Side B
Flushed Chest
Christobel
Save Me
Anyone
We Don't Own It