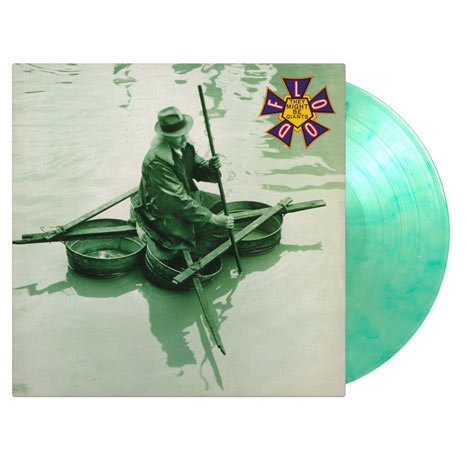 They Might Be Giants / Flood limited edition coloured vinyl LP
£23.00
Flood limited 180g 'icy mint' coloured vinyl LP
30th anniversary • Limited to 2500 units • Numbered  • 180g vinyl 
Flood is the third studio album by Brooklyn-based Alternative Rock duo They Might Be Giants. Originally released in 1990, the album is generally considered to be the band's definitive release, as it is their best-selling and most recognisable album. 
Despite minimal stylistic and instrumental differences from previous releases, Flood is distinguished by contributions from seasoned producers Clive Langer and Alan Winstanley, who as a team worked with artists like Morrissey, Elvis Costello and Madness.
The critically acclaimed album generated three radio singles: "Birdhouse In Your Soul", "Istanbul (Not Constantinople)", and "Twisting".   Other promotion for Flood included TV appearances, promotional videos and an international tour.
This limited coloured vinyl edition of Flood will be issued by Music On Vinyl on 6 November 2020.
SIDE A
1. Theme From Flood
2. Birdhouse In Your Soul
3. Lucky Ball & Chain
4. Istanbul (Not Constantinople)
5. Dead
6. Your Racist Friend
7. Particle Man
8. Twisting
9. We Want A Rock
SIDE B
1. Someone Keeps Moving My Chair
2. Hearing Aid
3. Minimum Wage
4. Letterbox
5. Whistling In The Dark
6. Hot Cha
7. Women & Men
8. Sapphire Bullets Of Pure Love
9. They Might Be Giants
10. Road Movie To Berlin