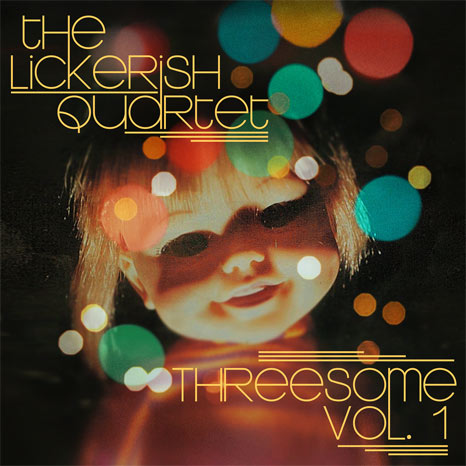 The Lickerish Quartet / Threesome Vol. 1 - random coloured vinyl edition
£14.99
Threesome Vol. 1 vinyl 
All vinyl is  'random colours'
The planets have aligned for THE LICKERISH QUARTET.
A supergroup of sough- after songwriters and musicians, former members of the legendary band JELLYFISH. The musical journeys of Eric Dover, Roger Joseph Manning Jr. and Tim Smith have synchronized for the first time since 1994. Just like any great relationship, they simply picked up where they left off.
Roger Joseph Manning Jr. (Beck, Air, Cheap Trick and Imperial Drag)
Eric Dover (Imperial Drag, Slash's Snakepit, Alice Cooper, Sextus)
Tim Smith (Noel Gallagher's High Flying Birds, The Finn Brothers, Sheryl Crow, Umajets)
Threesome Vol. 1 vinyl will be released on 26 June 2020.

Please be aware: The vinyl is being pressed in random colours, including black.
1. Fadoodle
2. Bluebird's Blues
3. There Is a Magic Number
4. Lighthouse Spaceship