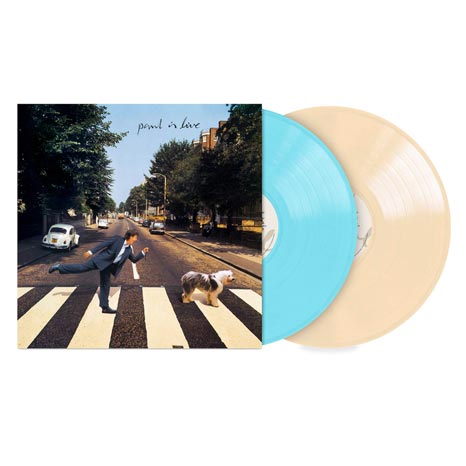 Paul McCartney / Paul is Live limited 2LP coloured vinyl
£20.00 £40.00
Paul is Live limited 2LP coloured vinyl
Paul McCartney's 1993 live album of his New World Tour which was supporting his Off The Ground album.

This is remastered at Abbey Road Studios and includes 'Let Me Roll It', 'Lady Madonna' and 'Penny Lane'.
This is the limited edition version pressed on 'baby blue' and 'peachy white' vinyl.

Side one

Drive My Car
Let Me Roll It
Looking For Changes
Peace in the Neighbourhood
All My Loving
Robbie's Bit (Thanks Chet)

Side two

Good Rockin' Tonight
We Can Work It Out
Hope Of Deliverance
Michelle
Biker Like An Icon

Side three

Magical Mystery Tour
C'Mon People
Lady Madonna
Paperback Writer
Penny Lane
Live and Let Die

Side four

Kansas City
Welcome to Soundcheck
Hotel in Benidorm
I Wanna Be Your Man
A Fine Day