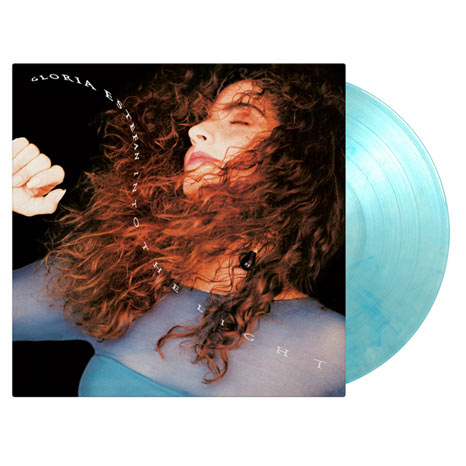 Gloria Estefan / Into The Light limited edition 2LP coloured vinyl
£27.00
Into The Light limited 180g blue marbled 2LP vinyl
Remastered audio • 2LP set • Limited to 2000 units • Numbered  
After the near-tragic accident for Gloria Estefan during the "Get on Your Feet Tour" (Gloria suffered a broken vertebrae) she portrayed her emotion on Into the Light, hence the album's title. This shift affected not only her image but also her audience as a result, and that shift is even more apparent on Into the Light.
The album sold over 10 million copies worldwide. It peaked at number five on the Billboard 200 chart, driven largely by its chart-topping lead single, "Coming Out of the Dark."

Into The Light is for the first time available on a 2-LP set, as a limited edition of 2000 individually numbered copies on blue marbled vinyl. The package includes an insert.

This will be released on 4 September 2020, via Music On Vinyl.
SIDE A
Coming Out Of The Dark
Seal Our Fate
What Goes Around

Nayib's Song (I Am Here For You)
SIDE B
Remember Me With Love
Heart With Your Name On It
Sex In The 90's
SIDE C    
Close My Eyes
Language Of Love
Light Of Love
Can't Forget You
Live For Loving You
Mama Yo Can't Go
Desde La Oscuridad (Coming Out Of The Dark - Spanish Version)