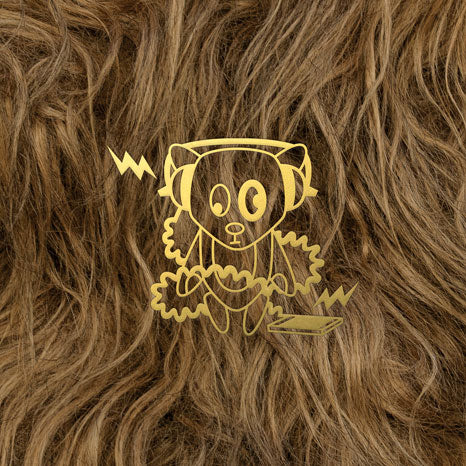 Super Furry Animals at the BBC / 2CD edition
£18.00
Super Furry Animals at the BBC 2CD
Limited to just 500 units.
Super Furry Animals release a compilation of their radio sessions for the BBC available as an 180g vinyl box set and double cd (featuring Mark James Yeti artwork throughout plus 2 new illustrations by Pete Fowler) via Strangetown. This includes the eight sessions recorded for the BBC including those for John Peel and Mark Radcliffe. 
In a press release the band had this to say about Super Furry Animals at the BBC: "The five, excitable kids of the Super Furry Animals saw many wonders of the modern world through our innocent eyes, but finding ourselves playing songs in John Peel's home, or in the carpeted muffle of Maida Vale, elevated the experience to new levels. Our thanks go to those rescuing the recordings from our dusty lofts, Kliph Scurlock and Donal Whelan, and the surgical attention to detail by the great artistic minds of Mark James and Pete Fowler. Also, long live public broadcasting."
Mark Radcliffe session, recorded 1st April 1996
1) God! Show Me Magic
2) Frisbee
3) Hometown Unicorn
4) Focus Pocus/ Debiel
Evening Session, recorded 10th April 1996
5) Something For The Weekend
6) Hangin' With Howard Marks
7) If You Don't Want Me To Destroy You
8) God! Show Me Magic
Evening Session, recorded 11th August 1997
9) The International Language Of Screaming
10) Torra Fy Ngwallt Yn Hir
11) Play It Cool
12) Demons
13) Calimero
John Peel Session, recorded 24th March 1998
14) The Teacher
15) Phire In My Heart
16) The Turning Tide
17) Y Teimlad
Evening Session, recorded 2nd June 1999
18) Night Vision
19) Some Things Come From Nothing
20) Fire In My Heart
21) Blerwytirhwng?
John Peel Session, recorded 1st March 2000
22) Dx Heaven
23) Ymaelodi A R Ymylon
24) Y Gwyneb Iau
25) Charge
Evening Session, recorded 29th May 2001
26) (Drawing) Rings Around The World
27) Fragile Happiness
28) The Warmth Of The Sun
29) Run!Christian, Run!
Live At Peel Acres, recorded 12th July 2001
30) (A) Touch Sensitive
31) Zoom
32) Nythod Cacwn
33) Run! Christian, Run!
34) Fragile Happiness
 Bonus tracks not on 4LP version
SFA Mash Up The CIA, recorded 20th December 1999
35) Wherever I Lay My Phone (That's My Home)
36) Bad Behaviour
37) God! Show Me Magic