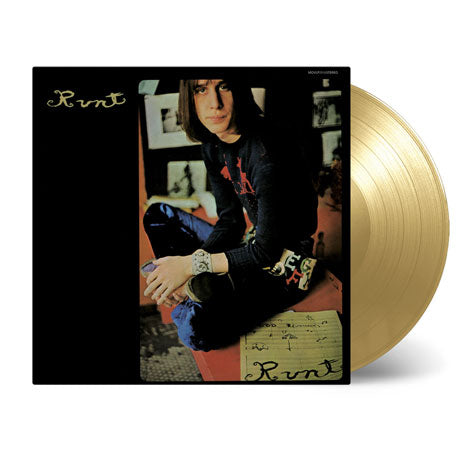 Todd Rundgren / Runt limited edition coloured vinyl LP
£20.00
Runt - gold coloured vinyl
1000 units only • Numbered • 180g • Insert • First in a series
Todd Rundgren's self-titled debut album was released in 1970 as a trio, consisting of Todd Rundgren (guitars, keyboards, vocals), Hunt Sales (drums), and Tony Fox Sales (bass). Directly after Todd left the band Nazz he showed the world what he was capable of. He didn't pull back on combining different kinds of genres in his music, which became his signature sound.
The album features the single "We Gotta Get You a Woman", which reached number 20 on Billboard's Hot 100 in 1971. It still remains an impressive debut, and one of his finest records.

Runt is available as a limited edition of 1000 individually numbered copies on gold coloured vinyl. This is the first in a series from Music On Vinyl of Rundgren vinyl reissues.
Side A

1. Broke Down And Busted
2. Believe In Me
3. We Gotta Get You A Woman
4. Who's That Man?
5. Once Burned
6. Devil's Bite

Side B

1. I'm In The Clique
2. There Are No Words
3. Baby, Let's Swing The Last Thing You Said Don't Tie My Hands
4. Birthday Carol