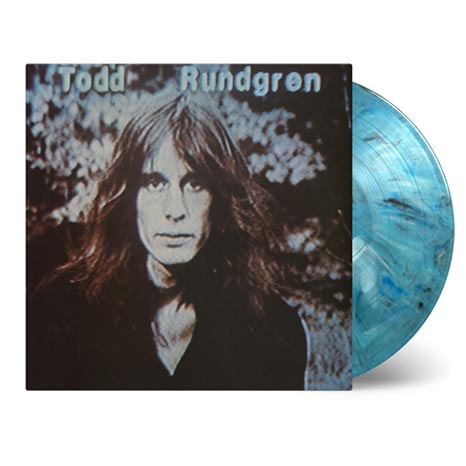 Todd Rundgren / Hermit of Mink Hollow limited coloured vinyl LP
£22.00
Hermit of Mink Hollow blue marbled vinyl LP
180g coloured vinyl • Insert • limited to 1000 units
After five years of releasing some of his most experimental records American star Todd Rundgren returned to the singer-songwriter modus of Something/Anything. His eight studio album Hermit of Mink Hollow is the first album to be written and recorded entirely by Rundgren himself.

Todd Rundgren is an American multi-instrumentalist, singer-songwriter, and record producer who has performed a diverse range of styles as a solo artist and as a member of the band Utopia. He is known for his stage outfits, experimental music and adopting computer technologies to describe his musical ideas.

Hermit of Mink Hollow is available as a limited edition of 1000 individually numbered copies on blue marbled coloured vinyl (blue, white & black mixed). It is released by Music On Vinyl on 13 December 2019.
Image is illustrative only. Actual colours may vary.
SIDE A
"The Easy Side"
All The Children Sing
Can We Still Be Friends
Hurting For You
Too Far Gone
Onomatopoeia
Determination
SIDE B

"The Difficult Side"

1. Bread
2. Bag Lady
3. You Cried Wolf
4. Lucky Guy
5. Out Of Control
6. Fade Away