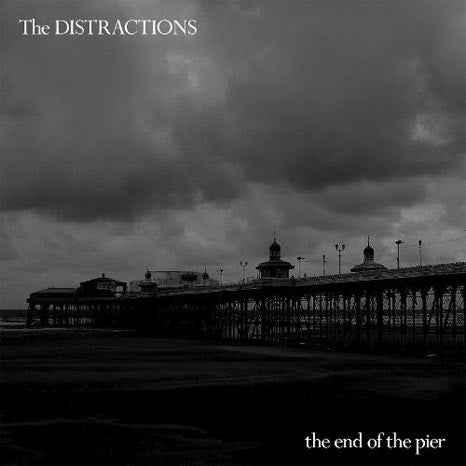 The Distractions / The End of the Pier - CD edition
£9.00
The End of the Pier - CD edition
The second Distractions album, The End Of The Pier, was released in August 2012 - a mere 32 years after their debut the beloved Nobody's Perfect.
1. I Don't Have Time (Perrin)
2. Wise (N.J. Halliwell)
3. Girl Of The Year (Perrin)
4. Boots (Perrin/Halliwell)
5. When It Was Mine (Perrin)
6. Too Late To Change (Perrin)
7. The Summer I Met You (Perrin)
8. Man Of The Moment (N.J. Halliwell)
9. 100 Times (Perrin)
10. The Last Song (Perrin/Halliwell)

MIKE FINNEY: vocals
STEVE PERRIN: guitar, vocals
NICK HALLIWELL: guitar, vocals
NICK GARSIDE: keyboards
ARASH TORABI: bass
MIKE KELLIE: drums

Produced by Nick Halliwell. Engineered by Duncan Chave at Sound Gallery, Exeter, 16th-19th June 2011.