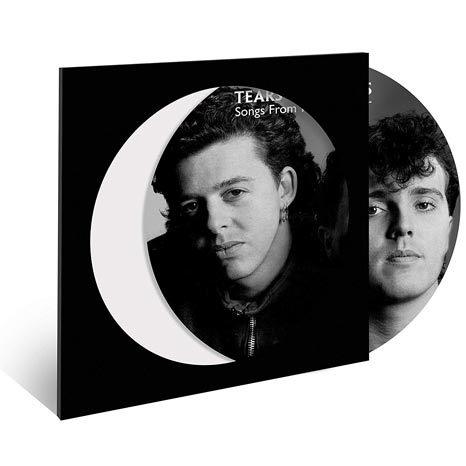 Tears For Fears / Songs From The Big Chair 35th anniversary vinyl picture disc
£24.00
Songs From The Big Chair vinyl picture disc
Tears For Fears' 1985 album is 35 years old on 25 February 2020.

To celebrate the anniversary, Universal Music Catalogue are issuing this special limited edition vinyl picture disc of the classic album which features the hits 'Everybody Wants To Rule The World', 'Shout' and 'Head Over Heals'.

Songs From The Big Chair vinyl picture disc is reissued on 13 March 2020 via UMC.
1. SHOUT : 6:31
02. THE WORKING HOUR : 6:29
03. EVERYBODY WANTS TO RULE THE WORLD : 4:09
04. MOTHERS TALK : 5:04
05. I BELIEVE : 4:54
06. BROKEN : 2:38
07. HEAD OVER HEELS : 5:02
08. LISTEN : 6:54 Hurting