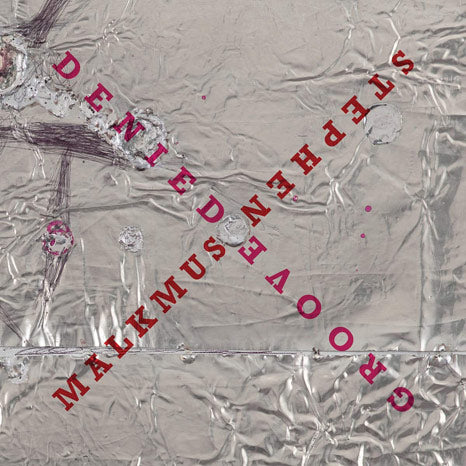 Stephen Malkmus / Groove Denied 'indies only' CLEAR vinyl LP
£22.00
This is a pre-order. Item will ship on or around 15 March 2019.
Groove Denied limited 'indies only' CLEAR vinyl LP
Pavement's Stephen Malkmus issues, Groove Denied, his first solo album without 'the Jicks'.

Over a decade in the making, this is an electronic album with 10 songs. The label describe the recording as 'Stephen playing hooky from his customary way of going about things, jolting himself out of a routine," while Malkmus himself commented, "It's fun to mess with things that you're not supposed to."
For further indication of Malkmus' inspiration, he said the following: "I was thinking things like Pete Shelley's 'Homosapien', The Human League, and DIY synth music circa 1982," adding "and also about how in the New Wave Eighties, these suburban 18-and-over dance clubs were where all the freaks would meet - a sanctuary."
You can preview Viktor Borgia above. This is a special 'indies only' clear vinyl edition which comes with a two page insert and digital download card.
Belziger Faceplant
A Bit Wilder
Viktor Borgia
Come Get Me
Forget Your Place
Rushing The Acid Frat
Love The Door
Bossviscerate
Ocean of Revenge
Grown Nothing