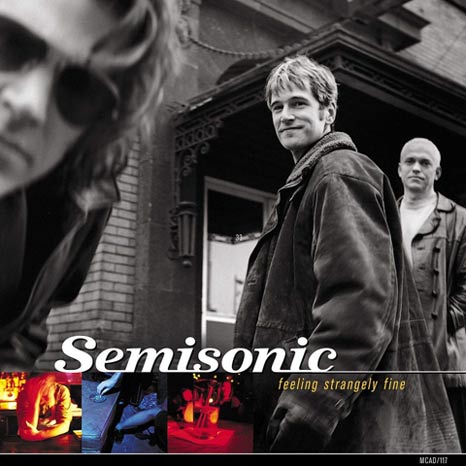 Semisonic / Feeling Strangely Fine / Expanded 2LP vinyl
£22.00
This is a pre-order. This product will ship on or around 9 November 2018. Any other product ordered with this will ship at the same time.
Feeling Strangely Fine is issued on vinyl for the first time with bonus tracks
Semisonic's 1998 album features the hits "Closing Time" and "Secret Smile". This expanded 2LP 20th anniversary vinyl release features four B-sides.
2 x 180g black vinyl. Ships on or around 19 October 2018.
1 Closing Time
2 Singing In My Sleep
3 Made To Last
4 Never You Mind
5 Secret Smile 4:39
6 DND
7 Completely Pleased
8 This Will Be My Year
9 All Worked Out
10 California
11 She Spreads Her Wings
12 Gone To The Movies
Bonus tracks
13 Long Way From Home (1998 B-Side)
14 I'm A Liar (1998 B-Side)
15 Beautiful Regret (early Semisonic composition)
16 Makin' A Plan (1998 B-Side)