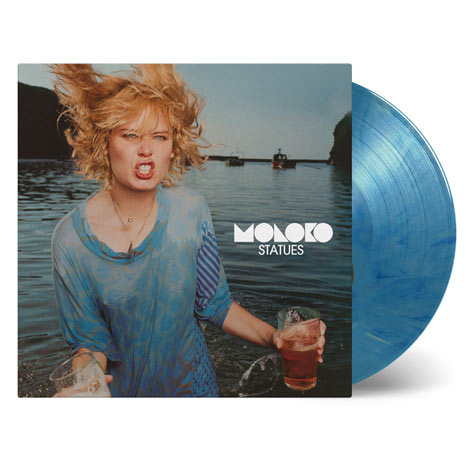 Moloko / Statues Limited edition 2LP coloured vinyl
£26.00
Statues 2LP blue marbled vinyl 
180g blue marbled vinyl • Insert • Limited to 3,000 copies
Statues is the fourth and final studio album by English-Irish electronic music duo Moloko, first released in 2003.

The whole album is set up around the different stages of a romantic relationship, and how things can fall apart. This album charted all over Europe, and eventually went on to become their most popular record.
Roisin's voice and the fine handling of the album's instrumentation sets Moloko
apart from many other dance duos. The best part of the amazing love between them is coming to an end, making this the ultimate final by the duo.
Available as a limited edition of 3000 numbered copies on blue marbled (solid blue & white mixed) coloured vinyl. The package includes an insert.
This is released on 22 November 2019. 
Note: Images of vinyl colours are illustrative only. Actual vinyl colours may vary.  
Side A
1. Familiar Feeling
2. Come On
3. Cannot Contain This
Side B
1. Statues
2. Forever More
Side C
1. Blow X Blow
2. 100%
3. The Only Ones
Side D
1. I Want You
2. Over & Over
4. Should've Been Could've Been