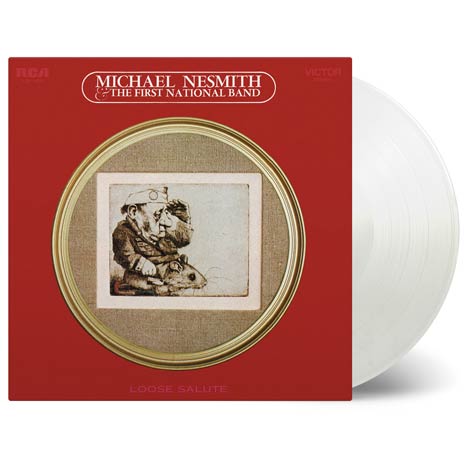 Mike Nesmith / Loose Salute limited transparent vinyl
£20.00
Loose Salute limited transparent vinyl
180g vinyl • First pressing on limited clear vinyl
Michael Nesmith is best known as a member of the successful American pop and rock band The Monkees. After their break-up he started performing with the seminal country rock group the First National Band, and later as a solo artist. His second album, 1970's Loose Salute is still country dominated, but also offers some of his funky R&B and up-tempo songs.
The First National Band, which includes John London on bass, John Ware on drums and O.J. "Red" Rhodes on pedal steel guitar, sounds great all over the record. Loose Salute shows Nesmith's transition from hitmaker to studio born perfectionist. The album also includes a new fast and energetic version of Monkees' "Listen to the Band." It's definitely one of Michael's greatest albums.

Loose Salute is available as a first pressing of 1000 individually numbered copies on transparent coloured vinyl and is released on 10 May 2019 by Music On Vinyl.
Side A
1. Silver Moon
2. I Fall To Pieces
3. Thanx For The Ride
4. Dedicated Friend
5. Conversations
Side B
1. Tengo Amore
2. Listen To The Band
3. Bye, Bye, Bye
4. Lady Of The Valley
5. Hello Lady