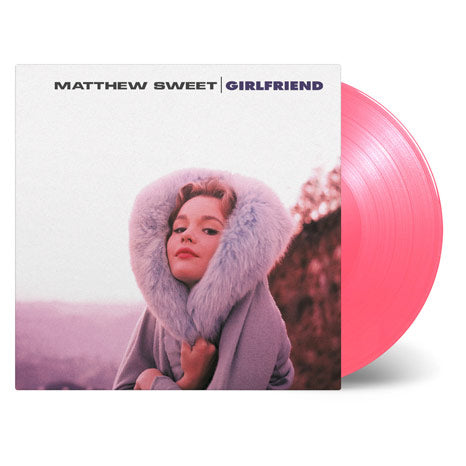 Matthew Sweet / Girlfriend PINK vinyl LP
£20.00
This is a pre-order. Item will ship in or around 5 April 2019 
Girlfriend limited pink vinyl
Pink Vinyl • 6-page insert • 1000 numbered copies
Matthew Sweet is an American singer-songwriter and rock musician. He was part of the burgeoning music scene in Georgia during the '80s, before gaining commercial success in the '90s. In 1991 Matthew Sweet released Girlfriend, the pop-rock album which was widely considered an artistic breakthrough.
It quickly garnered impressive sales, spawning a top 10 single with the title track. The music video for "Girlfriend" featured clips from the anime film Space Adventure Cobra and was heavily aired on MTV, MuchMusic and Night Tracks.

The album features Lloyd Cole, Robert Quine and Fred Maher, amongst other musicians.

This is released by Music On Vinyl on 5 April 2019.
Side 1
Divine Intervention
I've Been Waiting
Girlfriend
Looking At The Sun
Winona
Evangeline

Side 2
Day For Night
Thought I Knew You
You Don't Love Me
I Wanted To Tell You
Don't Go
Your Sweet Voice