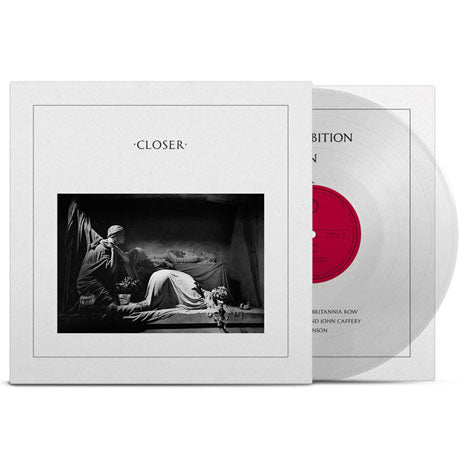 Joy Division / Closer 40th anniversary 'crystal clear' vinyl
£23.99
Closer limited edition clear vinyl pressing
Joy Division's second studio album Closer is reissued as a limited edition 'crystal clear' vinyl LP for its 40th anniversary.

Closer was the band's last album. It was issued two months after Ian Curtis' suicide (he died on 18 May 1980).
This will be released on 18 July via Rhino.
Side A
Atrocity Exhibition
Isolation
Passover
Colony
A Means To An End
Side B
Heart And Soul
Twenty Four Hours
The Eternal
Decades