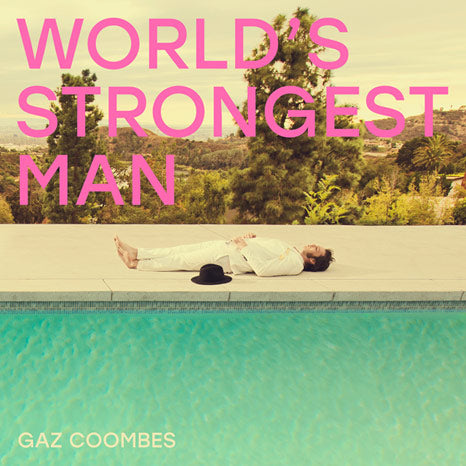 Gaz Coombes / World's Strongest Man CD
£10.00
This is a Pre-order. This item will ship on or around 4 May 2018. Please note any items ordered with this set will ship together on 4 May 2018.
Gaz Coombes' new album World's Strongest Man 
Gaz Coombes, formerly the lead singer with Supergrass, will issue his third solo album World's Strongest Man in May
As well as this CD edition this 11-track album will be available on limited edition PINK vinyl and black vinyl.
---
Track listing
1. World's Strongest Man
2. Deep Pockets
3. Walk The Walk
4. Shit (I've Done It Again)
5. Slow Motion Life
6. Wounded Egos
7. Oxygen Mask
8. In Waves
9. The Oaks
10. Vanishing Act
11. Weird Dreams