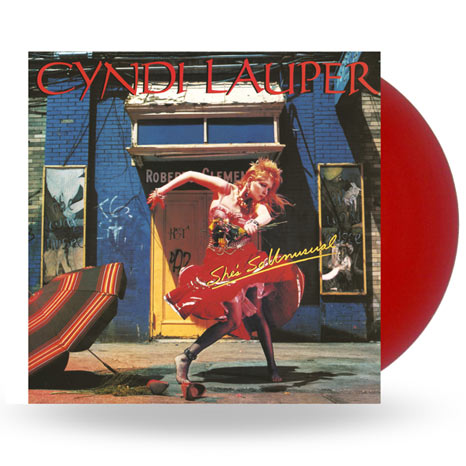 Cyndi Lauper / She's So Unusual red vinyl LP
£23.00
She's So Unusal red vinyl LP
National Album Day reissue
Cyndi Lauper's ' 1983 debut album She's So Unusual will be issued as a limited red vinyl pressing for this year's National Album Day.

The album was a massive hit and features many singles including 'Girls Just Wanna Have Fun', 'Time After Time', 'She Bop' and 'All Through The Night'.
It will be released on 9 October 2020.

Side one

1.Money Changes Everything
2.Girls Just Want to Have Fun
3.When You Were Mine
4.Time After Time
Side two
1.She Bop
2.All Through the Night         
3.Witness       
4.I'll Kiss You  
5.He's So Unusual      
6.Yeah Yeah