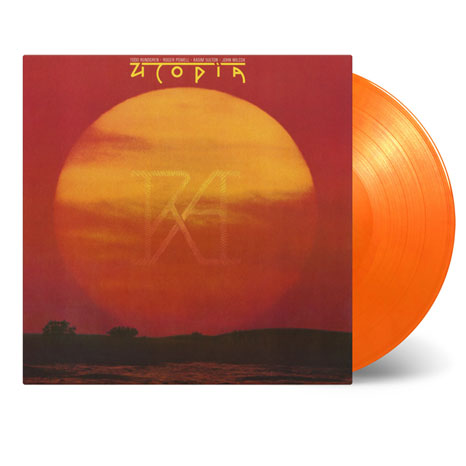 Utopia / RA limited edition coloured vinyl
£22.00
RA on 'sun' coloured vinyl LP
180g coloured vinyl • 'Pyramid' insert • limited to 1000 units
The second album, Ra, by the rock band Utopia moves on where it stopped on their self- titled debut album. It's the last of their pieces which are closely related to the prog music. It's dynamic and versatile and contains all the elements that make a create record. The band is exploring all their abilities and the song writing skills of frontman Todd Rundgren are at their peak. The cornerstone of the album and is "Singring and the Glass Guitar," which comprises solos by each band member battling the elements: water (drums), wind (bass), fire (keyboards), and earth (guitar). Just listen to this wonderful record and enjoy the show yourself.

RA is available as a limited edition of 1000 individually numbered copies on sun coloured vinyl (orange & yellow mix).

It is released by Music On Vinyl on 10 January 2020.
Image is illustrative only. Actual colours may vary.
SIDE A
Overture/(Instrumental) Communion With The Sun
Magic Dragon Theatre
Jealousy
Eternal Love
Sunburst Finish
SIDE B
Hiroshima
Singring And The Glass Guitar