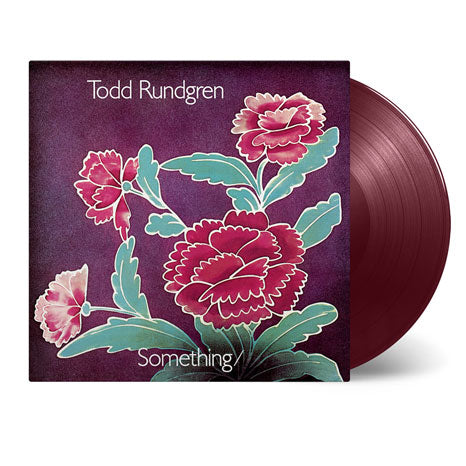 Todd Rundgren / Something/Anything? limited edition coloured 2LP vinyl
£27.00
Something/Anything? - purple/red mix coloured vinyl
1000 units only • Numbered • 180g • 8-page Insert • Second in a series
1972's Something/Anything was Todd Rundgren's third album and his first double. The album peaked at number 29 on the Billboard 200 and the single "Hello It's Me" was a top-five hit in the US.
What he created is a journey through time, with each side exploring other musical ideas. The first side is filled with catchy pop melodies, while side two is a more complex approach. During the third part it gets kind of heavy, and the last part is an operetta with a full band. The feature-length masterpiece remains the definitive showcase of all the talents he was born with. 
Something / Anything? is released via Music On Vinyl and is available as a limited edition of 1000 individually numbered copies on coloured (purple & solid red mixed) vinyl.
Side A

1. I Saw The Light
2. It Wouldn't Have Made Any Difference
3. Wolfman Jack
4. Cold Morning Light
5. It Takes Two To Tango (This Is For The Girls)
6. Sweeter Memories

Side B

1. Intro
2. Breathless
3. The Night The Carousel Burned Down
4. Saving Grace
5. Marlene
6. Song Of The Viking
7. I Went To The Mirror
Side C
1. Black Maria
2. One More Day (No Word)
3. Couldn't I Just Tell You
4. Torch Song
5. Little Red Lights
Side D
1. Overture: Money / Messin' With The Kid
2. Dust In The Wind
3. Piss Aaron
4. Hello It's Me
5. Some Folks Is Even Whiter Than Me
6. You Left Me Sore
7. Slut