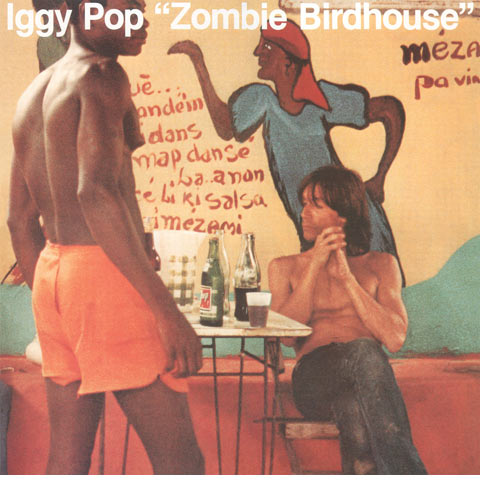 Iggy Pop / Zombie Birdhouse indie-exclusive orange vinyl LP
£20.00
Zombie Birdhouse indie-exclusive orange vinyl
Iggy Pop's 1982 album Zombie Birdhouse was produced by Chris Stein of Blondie and was originally issued on his label Animal Records. It features the singles 'Run Like A Villain' and 'The Villagers'.
This reissue has been remastered (by Paschal Byrne) and comes with sleeve notes by Irvine Welsh and rare photos from the original shoot.
This is an indies-exclusive orange vinyl LP. It is released by Caroline International. 
01: Run Like A Villain ( 3:01 )
02: The Villagers ( 3:54 )
03: Angry Hills ( 3:02 )
04: Life of Work ( 3:57 )
05: The Ballad Of Cookie McBride ( 2:58 )
06: Ordinary Bummer ( 2:43 )
07: Eat Or Be Eaten ( 3:14 )
08: Bulldozer ( 2:17 )
09: Platonic ( 2:40 )
10: The Horse Song ( 2:58 )
11: Watching The News ( 4:11 )
12: Street Crazies ( 3:54 )