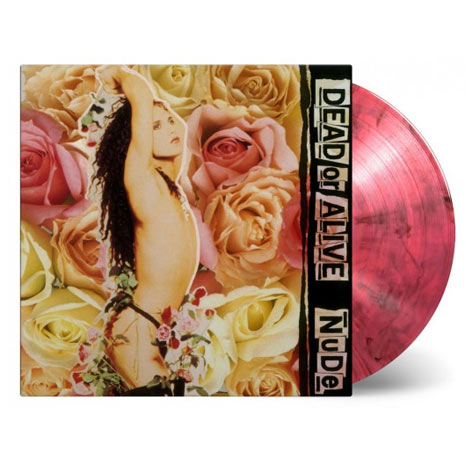 Dead or Alive / Nude limited edition pink & black vinyl
£20.00
---
Nude limited edition coloured vinyl
Nude is the fourth album by Dead or Alive, issued originally in 1988. The band split with Stock-Aiken-Waterman and Pete Burns and Steve Coy took over production duties for this album. 
This album features the singles "Turn Around And Count 2 Ten" (a number one in Japan) and "Come Home With Me Baby", both an eclectic fusion of electronica beats and danceable rhythms.
The album is sequenced so that each song flows into the next and perfectly accompanies the previous one
This is a limited edition 30th anniversary release from Music On Vinyl on pressed on 'marbled' pink & black. Only 1500 numbered copies are available. It comes with a printed insert.
---
180 gram vinyl
Includes insert
Feat. the hit singles "Turn Around and Count 2 Ten" & "Come Home (With Me Baby)"
30th

 

Anniversary edition of 1.500 individually numbered copies on coloured (pink & black mixed) vinyl
SIDE A
TURN AROUND AND COUNT 2 TEN
GIVE IT BACK THAT LOVE IS MINE
BABY DON'T SAY GOODBYE
STOP KICKING MY HEART AROUND
SIDE B
COME HOME (WITH ME BABY)
I DON'T WANNA BE YOUR BOYFRIEND
GET OUT OF MY HOUSE
I CANNOT CARRY ON
MY FORBIDDEN LOVER