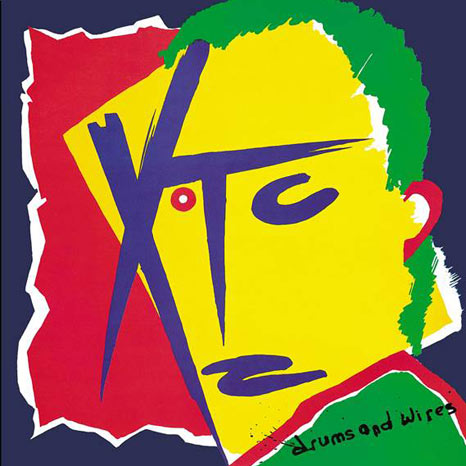 XTC / Drums and Wires 200g vinyl LP + 7"
£20.00
Drums and Wires 200g vinyl + 7"
Please note the release date has gone back -New date TBC
Bonus 7" on initial pressings • 200g pressing • XTC-approved

XTC's 1979 album Drums and Wires is reissued as a 2LP 200g vinyl edition.
The album features the hit single 'Making Plans for Nigel' and was produced by Steve Lillywhite and engineered by Hugh Padgham.
Andy Partridge recalls it as an optimistic time for the band. Dave Gregory's arrival on guitar (replacing organist Barry Andrews who left following the release of Go2) marked a shift in style with the group now configured as a twin guitar/bass/drums line-up. Despite an endless touring schedule much time was spent honing new material. Both Partridge and Colin Moulding were growing in confidence as songwriters – this album did much to further their reputation for peerless post-punk pop tunes. 
This is the tenth in a series of XTC Classics to be issued on a 200g vinyl edition. It has been mastered by Jason Mitchell at Loud Mastering with input from Andy Partridge and is fully approved by XTC.
Drums and Wires will be reissued on 6 November via Andy Patridge's APE label. Also available: Oranges and Lemons 2LP vinyl reissue.
Side One
1 Making Plans For Nigel
2 Helicopter
3 Day In Day Out
4 When You're Near Me
I Have Difficulty
5 Ten Feet Tall
6 Roads Girdle the Globe 
Side Two
7 Real By Reel
8 Millions
9 That Is The Way
10 Outside World
11 Scissor Man
12 Complicated Game
Extra 7" single
A side: Chain Of Command
B side: Limelight