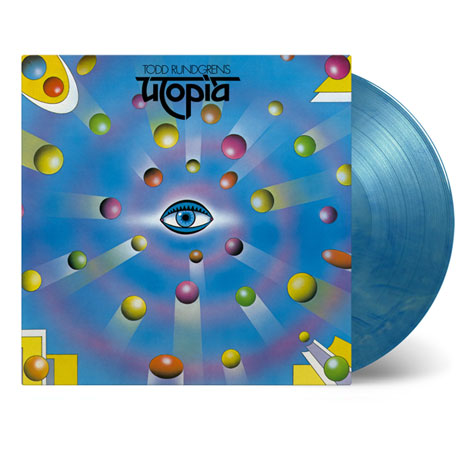 Todd Rundgren's Utopia limited edition coloured vinyl
£22.00
Todd Rundgren's Utopia blue marbled vinyl LP
180g coloured vinyl • limited to 1000 units
Todd Rundgren's Utopia is the debut album by the American rock band Utopia. It can be seen as one of the most definitive prog albums of all time. Praised by many as an superb masterpiece where every aspect of Todd's creative ideas come together on record. Most of the band members already played on Rundgren's solo records and they exactly knew what to do to make this a true spectacle. The album consists of only four pieces, with the closing track "The Ikon" clocking over 30 minutes. All these great movements in sounds and lyrics marks Todd Rundgren's Utopia as a major prog asset in any good music collection.

Todd Rundgren's Utopia is available as a limited edition of 1000 individually numbered copies on blue marbled coloured vinyl (blue, white & black mixed).

It is released by Music On Vinyl on 10 January 2020.
Image is illustrative only. Actual colours may vary.
SIDE A
Utopia (14.18)
Freak Parade (10.14)
Freedom Fighters (4.04)
SIDE B

The Ikon (30.22)