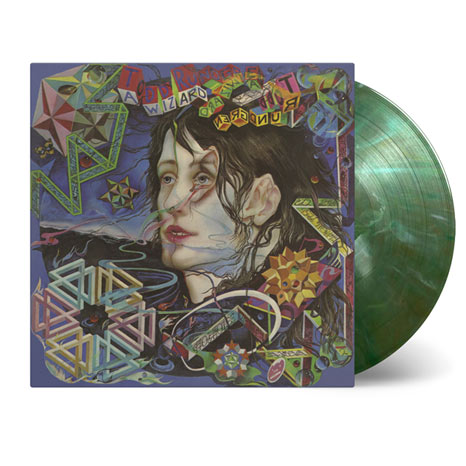 Todd Rundgren / A Wizard, A True Star limited edition coloured vinyl
£23.00
A Wizard, A True Star green vinyl
1000 units only • Gatefold • 180g • Printed inner
Todd Rundgren's masterpiece A Wizard, A True Star has everything to offer from the American multi-instrumentalist and singer-songwriter. The studio genius recorded an album which was a significant departure from his previous album Something/Anything? With the money from the hit singles of this previous record he had built his own studio in New York, Secret Sound, and began recording A Wizard, A True Star. It's pure greatness packed in 19 tracks, which just sporadically clocks above 2 minutes each. Psychedelic drugs had a big influence on the recording process. The beauty and hysteria of the music fits the bill perfectly. Humour and superior recording techniques going together in optima forma. Yes, this is one of those rare recordings which goes into history, and it still stand the test of time.
A Wizard, A True Star is issued by Music On Vinyl and is available as a limited edition of 1000 individually numbered copies on coloured (gold & white & transparent green mixed) vinyl.
Note: Image on this listing is for illustration only. Actual colours may vary.
SIDE A

1. International Feel 2. Never Never Land 3. Tic Tic Tic It Wears Off 4. You Need Your Head 5. Rock And Roll Pussy 6. Dogfight Giggle 7. You Don't Have To Camp Around 8. Flamingo 2 9. Zen Archer 10. Just Another Onionhead; Da Da Dali 11. When The Shit Hits The Fan; Sunset Blvd. 12. Le Feel Internacionale

Side B

1. Sometimes I Don't Know What To Feel 2. Does Anybody Love You? 3. Medley: I'm So Proud Ooh Baby Baby La La Means I Love You Cool Jerk 4. Hungry For Love 5. I Don't Want To Tie You Down 6. Is It My Name? 7. Just One Victory