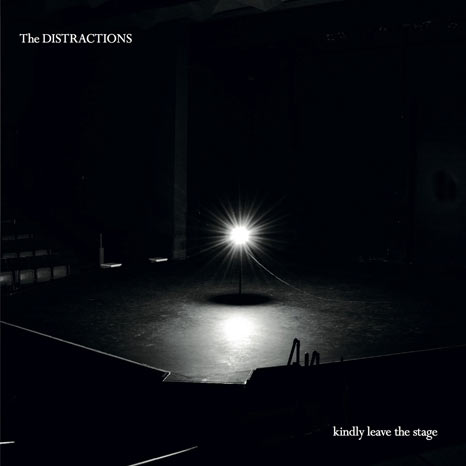 The Distractions / Kindly Leave The Stage - CD edition
£9.00
Kindly Leave The Stage - CD edition
The third and final Distractions album, Kindly Leave The Stage, was released in 2017 - around five years after 2012's The End of the Pier and 37 years after their debut, Nobody's Perfect..
1. A few Miles more (Perrin)
2. Last to leave (Perrin)
3. Talking to myself (Perrin)
4. What the Night does (N. J. Halliwell)
5. The Fire (Perrin/Halliwell)
6. Wake up and Kiss me goodbye (Perrin/Halliwell)
7. Nowhere (Perrin)
8. The Connection's dropped again (N.J. Halliwell)
9. Tell them I'm not here (Perrin)
10. The End of the Pier (N.J. Halliwell)
Mike FINNEY: vocals
Steve PERRIN: guitar, vocals
Nick HALLIWELL: guitar, vocals
Arash TORABI: bass
Ian HENDERSON: drums
Produced by Nick Halliwell. Engineered by Duncan Chave at Sound Gallery, Exeter, 18th-20th September 2015.