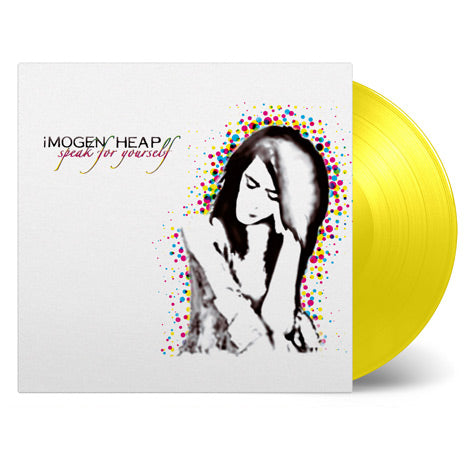 Imogen Heap / Speak For Yourself limited edition yellow vinyl LP
£20.00
Speak For Yourself - limited edition yellow vinyl LP
Limited to 2000 copies • 180g yellow vinyl • 4-page booklet
Imogen Heap's second studio album was originally self-funded and issued in the USA on her own label in 2005. It contains the hit 'Hide and Seek', a song which benefitted from being featured on the finale of season two of US teen TV drama 'The O.C.'
The album followed Heap's Frou Frou album - a collaboration with Guy Sigsworth that was issued in 2002 (and was reissued on red vinyl in March 2018.
Speak for Yourself ended up being very successful with Heap subsequently licensing it to various major labels in different territiories.
It is now available as a limited edition of 2.000 individually numbered copies on transparent yellow vinyl. The package includes a 4 page booklet with pictures and lyrics.
This is released on 2 February 2019, via Music On Vinyl.
SIDE A
1. Headlock
2. Goodnight and Go
3. Have You Got It in You?
4. Loose Ends
5. Hide and Seek
6. Clear the Area

SIDE B
1. Daylight Robbery
2. The Walk
3. Just for Now
4. I Am in Love with You
5. Closing In
6. The Moment I Said It