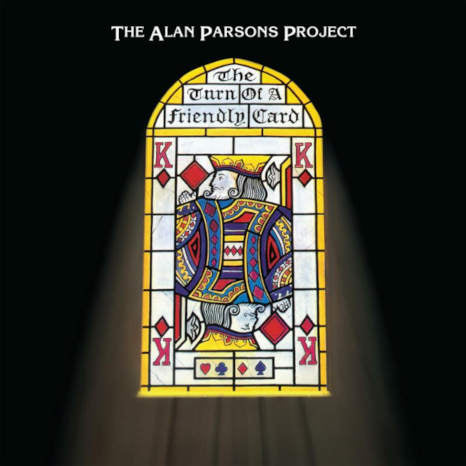 The Alan Parsons Project / The Turn Of A Friendly Card - blu-ray edition with 5.1 mix
£20.00
The Alan Parsons Project / The Turn Of A Friendly Card - blu-ray audio
Blu-ray audio • 5.1 mix and hi-res stereo • Release date: 26 May 2023
First released in November 1980, The Turn Of A Friendly Card was the fifth album by The Alan Parsons Project, the brainchild of composer, musician and manger Eric Woolfson and celebrated producer and engineer Alan Parsons.
Inspired by their time in Monte Carlo, this legendary album was recorded in Paris. The album sessions featured the contribution of musicians such as Ian Bairnson (guitars), David Paton (bass), Stuart Elliott (drums) with Eric Woolfson playing keyboards and providing lead vocals, along with Elmer Gantry, Chris Rainbow and Lenny Zakatek.
It became one of the biggest selling albums for The Alan Parsons Project, attaining gold status in many European countries and the USA
Thisb edition features
5.1 Surround Sound Mix
Original Stereo Mix in hi-res audio
Visual content: 3 promotional videos and a TV advert
The blu-ray is multi-region and comes with an illustrated booklet with a new essay.
TECHNICAL NOTES: This blu-ray audio requires a blu-ray player. The 5.1 mix should work with virtually all home cinema set-ups.
1 MAY BE A PRICE TO PAY
2 GAMES PEOPLE PLAY
3 TIME
4 I DON'T WANNA GO HOME
5 THE GOLD BUG
6 THE TURN OF A FRIENDLY CARD (PART ONE)
7 SNAKE EYES
8 THE ACE OF SWORDS
9 NOTHING LEFT TO LOSE
10 THE TURN OF A FRIENDLY CARD (PART TWO)