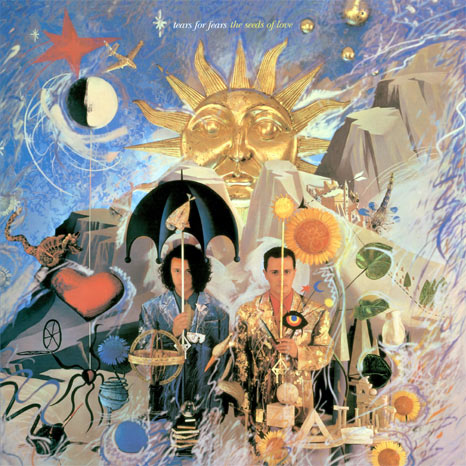 Tears For Fears / The Seeds of Love vinyl remaster
£20.00
The Seeds of Love remastered vinyl LP
Tears For Fears' 1989 studio album is remastered by Andrew Walter at Abbey Road and reissued on black vinyl.
It features the singles 'Sowing The Seeds of Love', 'Woman in Chains' and 'Advice For The Young At Heart'.
This reissue comes in a glossy gatefold sleeve with lyrics and images printed on the inside gatefold panels.
The Seeds of Love reissued on 9 October 2020 via UMC/Virgin.
THE SEEDS OF LOVE vinyl LP

NEW REMASTER BY ANDREW WALTER AT ABBEY ROAD

01. Woman In Chains: 6:31
02. Badman's Song: 8:32
03. Sowing The Seeds Of Love: 6:19
04. Advice For The Young At Heart: 4:50
05. Standing On The Corner Of The Third World: 5:33 
06. Swords And Knives: 6:12
07. Year Of The Knife: 7:08
08. Famous Last Words: 4:26