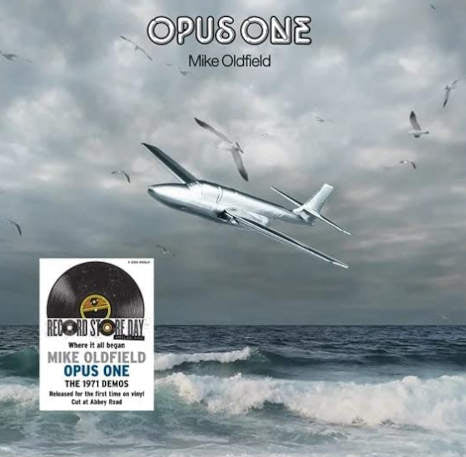 Mike Oldfield / Opus One: The 1971 Tubular Bells Demos - RSD 2023 vinyl LP
£32.00
*If you are ordering from the EU please be aware that that goods may be subject to import VAT when they arrive from the UK*
Opus One: The 1971 Tubular Bells Demos

RSD 2023 limited edition vinyl LP • Limited to 1250 copies
To celebrate Record Store Day in 2023, Universal Music Recordings are delighted to release Opus One, the original demo recorded by Mike Oldfield that was later to become the global phenomenon, Tubular Bells.
Conceptualised in downtime while working as the bass player in the cult group Kevin Ayers And The Whole World, the teenage Mike Oldfield recorded his music in a small flat in Tottenham and a bedroom in his parents home in Harold Wood, Essex. Working with a tape recorder borrowed from Ayers, Oldfield created tape loops and worked with such advanced studio items as a screwdriver and a piece of card to get the multi-tracking he desired. This was the tape that was rejected by many record companies, and ultimately approved by Simon Draper and Richard Branson at Virgin Records.
Re-recorded at The Manor Studio, with additional sections added, Tubular Bells was released on May 25th 1973, launching both Mike Oldfield's career and Virgin Records. The rest, as they say.
Unreleased until 2009, Opus One was made available on the 35th Anniversary box set of Tubular Bells. Now for the Tubular Bells 50th Anniversary, Opus One appears on vinyl for the first and only time ever in a limited pressing, cut at Abbey Road by Miles Showell, with a brand-new cover designed by Phil Smee and overseen by Mike Oldfield, which hints towards what was to come.
LP1
Side A
Tubular Bells - Long (22.52)
Side B
Caveman - Lead In (2.40)
Caveman (5.02)
Peace A (6.57)
Peace B (4.16)