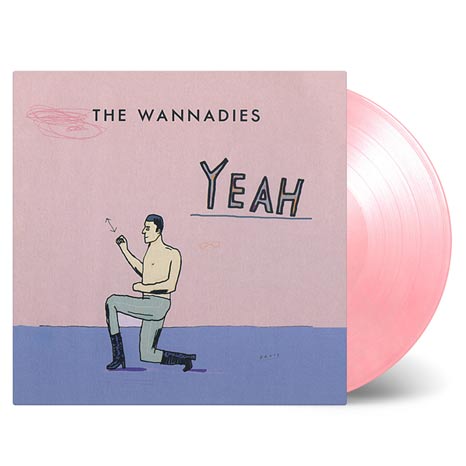 The Wannadies / Yeah limited edition pink vinyl
£20.00
Yeah - limited edition pink vinyl
Limited to 1000 copies • 180g pink vinyl • First time on vinyl
The now sold out yellow vinyl reissue of Be A Girl is followed up by a 20th anniversary edition coloured vinyl edition of The Wannadies' album Yeah.

Yeah was released in 1999 and features the singles 'Yeah' and 'Big Fan'. It saw the Swedish rockers adapt their sound slightly towards electronica. It has never been issued on vinyl so this limited edition pink pressing is its debut on the format.
This is pressed on 180g pink vinyl (limited to 1000 units) and includes a four-page booklet and these are individually numbered. It is released on 19 April 2019 via by Music On Vinyl. A black vinyl version of Be A Girl will also be available on 5 April 2019. The album before Yeah, Bagsy Me, will be the next to get the coloured vinyl treatment.
Side A
1. I Love Myself
2. Yeah
3. No Holiday
4. Big Fan
5. Don't Like You (What The Hell Are We Supposed To Do)
6. String Song
7. Can't See Me Now
Side B
1. Kill You
2. (You)
3. Low Enough
4. Idiot Boy
5. Friend Or Foe
6. Ball
7. ... Have Another One