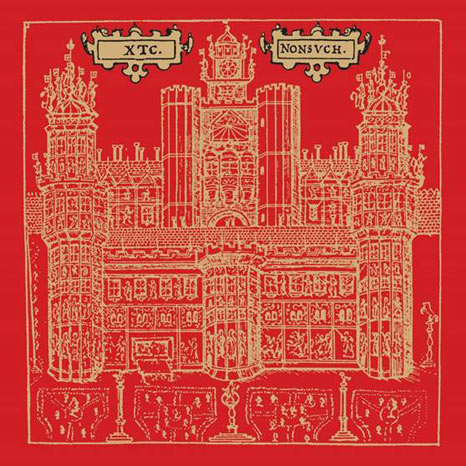 XTC / Nonsuch 2LP vinyl
£25.00
Nonsuch 2LP vinyl
2LP vinyl • 200g pressing • XTC-approved

XTC's 1992 album Nonsuch is reissued as a 2LP 200g vinyl edition.
The album features the singles 'Disappointed' and 'The Ballad of Peter Pumpkinhead'.
is the ninth in a series of XTC Classics to be issued on a 200g vinyl edition. It has been mastered by Jason Mitchell at Loud Mastering with input from Andy Partridge and is fully approved by XTC.
The sleeve has been restored to its original quality with the gold coloured overlay - and expanded to a gatefold to accommodate both the weight of the vinyl & the inclusion of song lyrics.

Oranges and Lemons will be reissued as a 2LP set, via Andy Patridge's APE label, on 9 October 2020. Also available: Oranges and Lemons 2LP vinyl reissue.
Side One
1 The Ballad of Peter
Pumpkinhead 
2 My Bird Performs
3 Dear Madam Barnum
4 Humble Daisy
5 The Smartest Monkeys

Side Two
6 The Disappointed
7 Holly Up On Poppy
8 Crocodile
9 Rook

Side Three
10 Omnibus
11 That Wave
12 Then She Appeared
13 War Dance

Side Four
14 Wrapped In Grey
15 The Ugly Underneath
16 Bungalow
17 Books Are Burning
 
Original Stereo Album mix