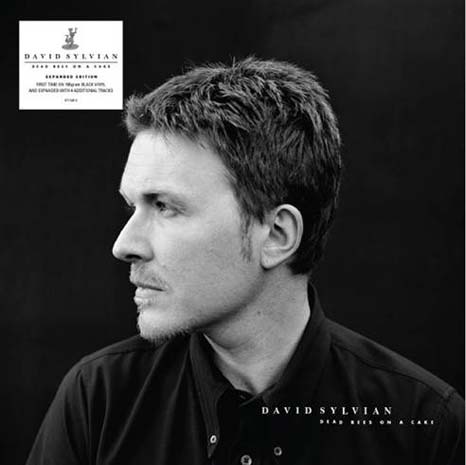 David Sylvian / Dead Bees On A Cake expanded edition on 2LP black vinyl
£25.00
Dead Bees On A Cake on Black Vinyl
A new expanded edition of David Sylvian's 1999 album on 2LP black vinyl offers four extra non-album tracks: Scent of Magnolia, Albuquerque (Dobro #6), Cover Me With Flowers and Aparna and Nimisha (Dobro #5).
The artwork differs from the RSD release. It features a photograph by David's ex-partner Ingrid, plus some rare photographs by Anton Corbijn.
Dead Bees On A Cake on 2LP black vinyl will be released on 19 October 2018, by UMC/Virgin EMI. It includes a download code.
A1           I Surrender 
A2           The Scent of Magnolia 
A3           Dobro #1 
A4           Midnight Sun 
B1           Cover Me With Flowers 
B2           Krishna Blue 
B3           Albuquerque ( Dobro #6 ) 
C1           Thalheim 
C2           Alphabet Angel 
C3           God Man 
C4           Café Europa 
C5           Aparna and Nimisha ( Dobro #5 )
C6           Pollen Path 
D1           The Shining Of Things 
D2           Wanderlust 
D3           All Of My Mother's Names 
D4           Praise 
D5           Darkest Dreams