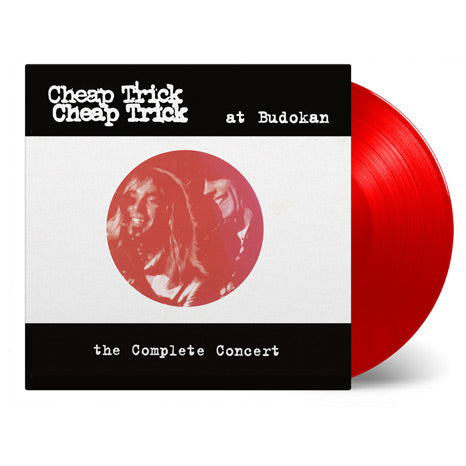 Cheap Trick At Budokan - Complete Concert on limited edition 2LP red vinyl
£25.00
Cheap Trick At Budokan: Complete Concert 2LP red vinyl
Limited edition of 1500 copies • 2LP red vinyl • Gatefold sleeve
Cheap Trick at Budokan is American rock band Cheap Trick's classic 1978 live album. It reached number four on the Billboard album charts and has become the band's best selling album.
This new 180g 2LP reissue is released by Music On Vinyl and is pressed on limited RED vinyl. It contains the 'Complete Concert' – 18 tracks compared to the original 10-track release. This new edition is limited to just 1500 copies worldwide.
This is released on 2 February 2019.
SIDE A
Hello There
Come On, Come On
Elo Kiddies
Speak Now Or Forever Hold Your Peace
Big Eyes
SIDE B
Lookout
Downed
Can't Hold On
Oh Caroline
Surrender
SIDE C
Auf Wiedersehen
Need Your Love
High Roller
Southern Girls
SIDE D
I Want You To Want Me
California Man
Goodnight
Ain't That A Shame