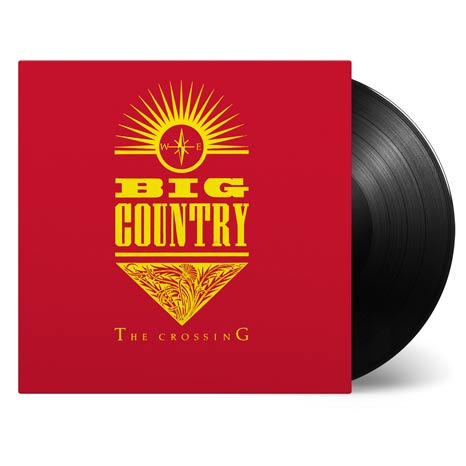 Big Country / The Crossing 2LP expanded reissue
£25.00
The Crossing 2LP expanded vinyl
Scottish rock band Big Country's debut album The Crossing is reissued as an expanded 2LP set.

The 1983 album features four singles, two of which – 'Fields of Fire (400 Miles)' and 'Chance' - were top ten singles in the UK. 
The new vinyl edition is pressed on two 180g black vinyl records and features four bonus tracks. These are: 'Angle Park' (B-side to 'Fields of Fire'), 'The Crossing' (despite its title this did not feature on the album proper but rather on the 12-inch of 'Chance'), 'All Of Us' (B-side to 'In a Big Country') and 'Heart and Soul' (which was a bonus track on the original cassette tape).
This reissue comes with an insert with song lyrics and drawings. It is released on 26 April via Music On Vinyl.
SIDE A
1. In A Big Country
2. Inwards
3. Chance
4. A Thousand Stars
SIDE B
1. Close Action
2. Fields Of Fire
3. Porrohman
SIDE C
1. The Storm
2. Harvest Home
3. Lost Patrol
SIDE D
1. Angle Park*
2. All Of Us*
3. The Crossing*
4. Heart and Soul*
* Bonus tracks