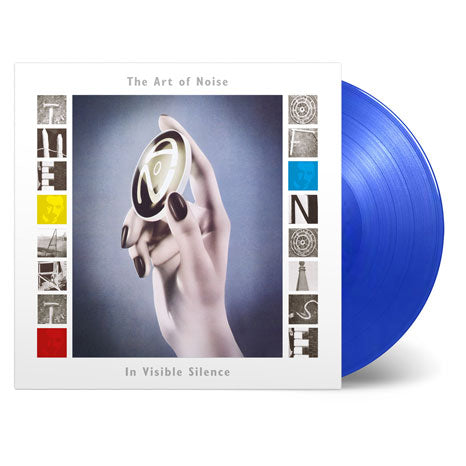 Art Of Noise / In visible Silence / 2LP deluxe blue vinyl
£25.00
The Art of Noise's second album, 1986's In Visible Silence is reissued as an expanded 2LP edition in limited blue vinyl (only 1500 copies).
The original album is remastered and this reissue features 17 bonus tracks including non-album audio, previously unreleased material and two 12-inch mixes!
All tracks are taken from the original master tapes and the remastering sessions were overseen by Anne Dudley, JJ Jeczalik and Gary Langan. 
180 GRAM AUDIOPHILE VINYL
GATEFOLD SLEEVE PRINTED INNERSLEEVES REMASTERED
4 PAGE BOOKLET EXPANDED EDITION
1500 INDIVIDUALLY NUMBERED COPIES ON TRANSPARENT BLUE VINYL
SIDE A
Opus 4
Paranoimia
Eye Of A Needle
Legs
Slip Of The Tongue
Backbeat
SIDE B
Instruments Of Darkness
Peter Gunn ( Featuring Duane Eddy)
Camilla - The Old, Old Story
Chameleon's Dish
Beatback
SIDE C
Hoops And Mallets
Something Always Happens
Why Me ?
A Nation Regrets
Backbeat (Reprise)
World War II
The First Leg
Happy Harry's High Club
Chameleon 4
Beddoo-Bedoo
SIDE D
Panic
Second Legs
Trumpton Boogie
Chameleon 1
A Nation Rejects
Peter Gunn (Extended Version, Featuring Duane Eddy)
Paranoimia (Extended Version, Featuring Max Headroom)