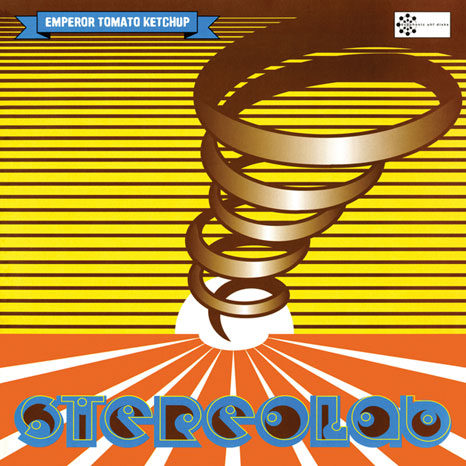 Stereolab / Emperor Tomato Ketchup / 3LP black vinyl
£27.00
This is a pre-order. Item will ship on or around 13 September 2019.
Emperor Tomato Ketchup / 3LP black vinyl
Expanded with bonus tracks • Remastered
This is a reissue of Stereolab's 1996 album. It features audio remastered from the original tapes and offer bonus LP of unreleased demos, outtakes and alternate mixes.
This comes in a bespoke gatefold sleeve, with download card and is housed inside a heavyweight clear PVC wallet. It also includes a fold-out poster insert with lyrics and sleevenotes from Laetitia Sadier and Tim Gane.
Co-released by band's own label Duophonic UHF Disks and Warp Records.
A1. Metronomic Underground
A2. Cybele's Reverie
A3. Percolator
B1. Les Yper Sound
B2. Spark Plug
B3. OLV 26
B4. The Noise Of Carpet
C1. Tomorrow Is Already Here
C2. Emperor Tomato Ketchup
C3. Monstre Sacre
D1. Motoroller Scalatron
D2. Slow Fast Hazel
D3. Anonymous Collective
E1. Freestyle Dumpling
E2. Noise Of Carpet (Original Mix)
E3. Old Lungs
E4. Percolator (Original Mix)
F1. Cybele's Reverie Demo
F2. Spark Plug Demo
F3. Spinal Column Demo
F4. Emperor Tomato Ketchup Demo
F5. Les Yper Sound Demo
F6. Metronomic Underground Demo
F7. Percolator Demo
F8. Tomorrow Is Already Here Demo
F9. Brigitte Demo
F10. Motorola Scalatron Demo
F11. Anonymous Collective Demo