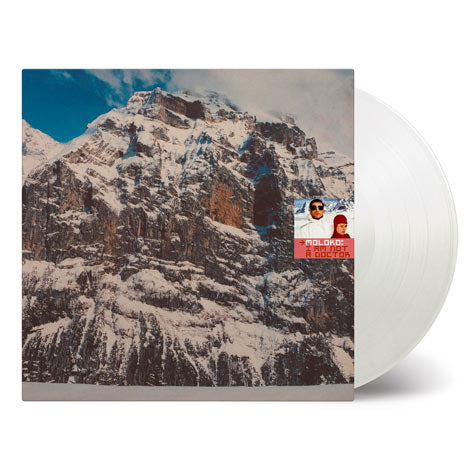 Moloko / I Am Not A Doctor Limited edition 2LP coloured vinyl
£27.00
I Am Not A Doctor 2LP white vinyl 
180g white vinyl • Trifold sleeve • Limited to 3,000 copies
I Am Not A Doctor is the successor of Moloko's first album Do You Like My Tight Sweater? The duo experimented with their earlier sound and combined it with drum and bass and synthpop. The result of it all is a more entertaining and versatile sound, receiving critical praise all over the world.
The single "Sing It Back" experienced chart success after it was remixed by DJ Boris Dlugosch. The song eventually became a worldwide hit and could be heard in almost every nightclub for years. Roisin Murphy and Mark Brydon blended their talents very well and created another noteworthy record.
I Am Not A Doctor is released by Music on Vinyl. We will ship these on Monday 30 September 2019.
Note: Images of vinyl colours are illustrative only. Actual vinyl colours may vary.  
Side A
1. The Flipside
2. Knee Deepen
3. Blink
4. Stylophone Pet
Side B
1. Downsized
2. Sorry
3. Sing It Back
4. Pretty Bridges
Side C
1. Be Like You
2. Caught In A Whisper
3. Dr. Zee
Side D
1. The Id
2. Tatty Narja
3. Over My Head
4. Should've Been Could've Been