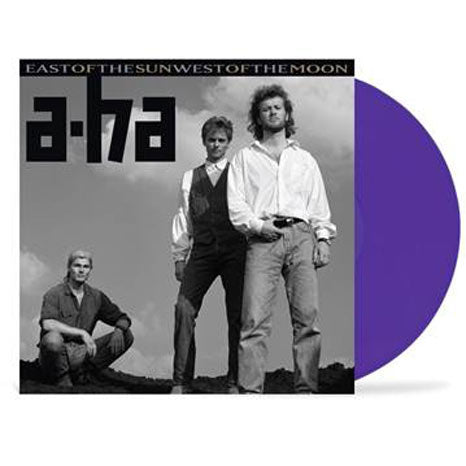 a-ha / East of the Sun West of the Moon limited purple vinyl
£18.00 £23.00
East of the Sun West of the Moon limited coloured vinyl
First vinyl release since 1990 • Limited purple vinyl for National Album Day.
Originally released 30 years ago in October 1990, and named after a traditional Norwegian fairy-tale, East of The Sun West of The Moon, co-produced by Ian Stanley (Tears for Fears), marked a departure from previous albums released by the Norwegian new-wave band. Acoustic guitars were added into the mix, and the piano replaced the keyboard/ synthesiser of previous albums. This album also features the first non-Morten lead vocals, by Magne on ''The Way We Talk.''
East of The Sun West of The Moon peaked at number one in Norway and reached top 20 in various European countries and Japan.  It has since gone to achieve gold certification in Brazil, France Germany and Switzerland as well as Silver certification in the UK.
Paul Waaktaar-Savoy (Guitarist) says of EOTSWOTM ''We put together a band with Norwegian musicians, and did full takes on all the songs. It was something completely different, it was a much more human expression. You can listen to it several times and find nuances, 'cause it ain't a machine spitting it out.''