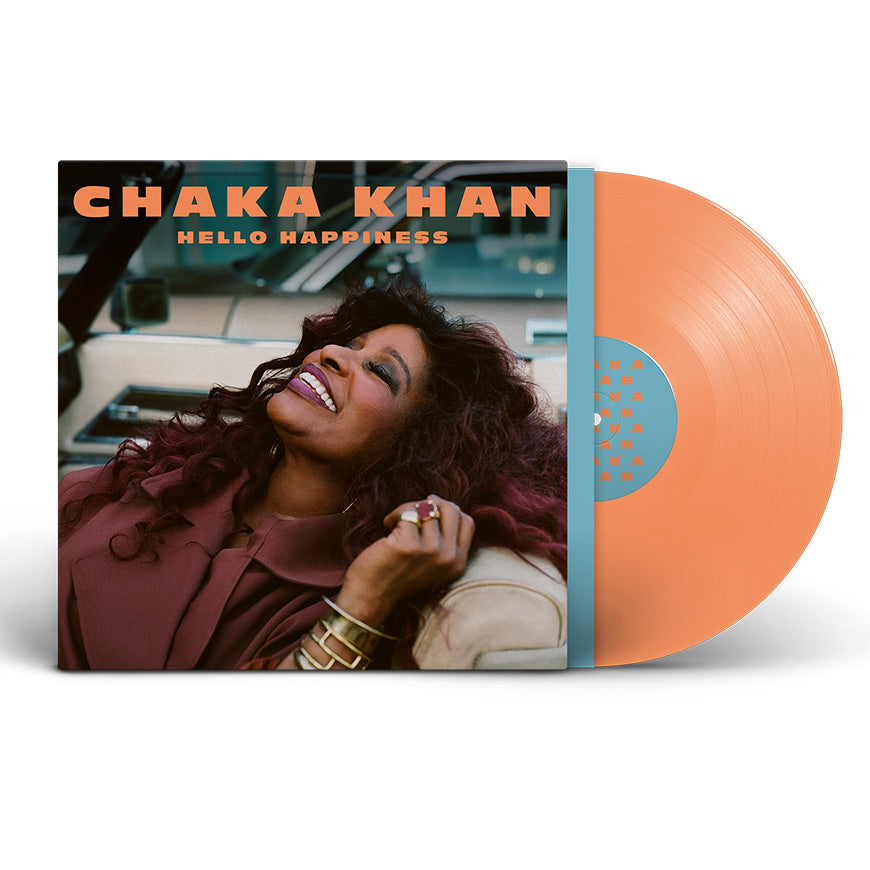 Chaka Khan / Hello Happiness limited edition orange vinyl LP
£20.00
Hello Happiness limited edition orange vinyl LP
Chaka Khan's first new album in over a decade is released on new album Diary Records (in conjunction with Island Records).
The album is a collaboration with producer Switch and artist/songwriter Sara Ruba Taylor. It features last year's excellent single 'Like Sugar' and the equally great title track (see below).
This coloured vinyl album comes with a poster and a download card and is released on 15 February 2018.
Side A:
Hello Happiness
Like A Lady
Don't Cha Know
Side B:
Too Hot
Like Sugar
Isn't That Enough
Ladylike