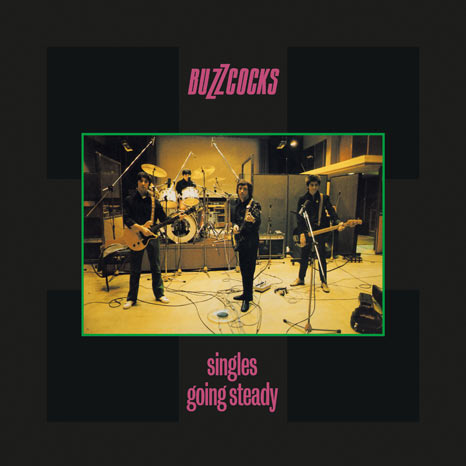 Buzzcocks / Singles Going Steady / CD reissue
£12.00
Singles Going Steady CD reissue
This Buzzcocks' 1981 'best of' was something of an epitaph, issued commercially in 1981 when the band were no more.
It features all eight UA single A-sides to date on side one and all eight B-sides on side two. It was a perfect storm of form and substance, and proof that accidents not only do happen in pop culture, but are sometimes for the best.
It's a perfect encapsulation of the band at its three-minutes-and-out best, sliced sixteen ways, each and every slice a morsel to savour. For Buzzcocks addicts everywhere, it remains the perfect way to remember the only punk band - Pistols excepted - to draw from Malcolm McLaren the admission, 'Your songs have real content, you know.'
The audio has been remastered from the original tapes and the artwork restored under the supervision of Malcolm Garrett (designer of the original sleeves) along with the addition of essays penned by Jon Savage and Clinton Heylin.
CD in printed inner wallet
Wide-spined capacity outer wallet
36-page perfect bound booklet
This is released by Domino.
01 Orgasm Addict                                                        
02 What Do I Get?                                                       
03 I Don't Mind                                                            
04 Love You More                                                       
05 Ever Fallen in Love (With Someone You Shouldn't've?)       
06 Promises                                                                 
07 Everybody's Happy Nowadays                 
08 Harmony in My Head                                         
09 Whatever Happened To?                                       
10 Oh Shit!                                                                   
11 Autonomy                                               
12 Noise Annoys                                           
13 Just Lust                                                   
14 Lipstick                                                     
15 Why Can't I Touch It?                               
16 Something's Gone Wrong Again