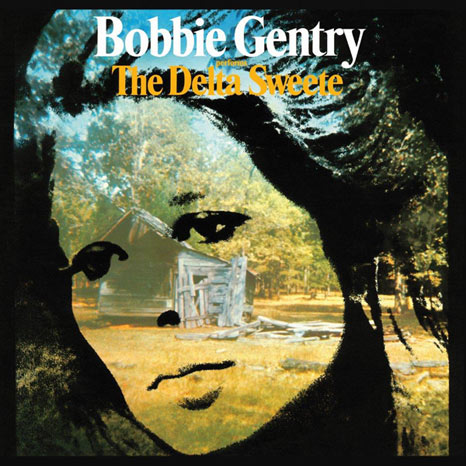 Bobbie Gentry / The Delta Sweete 2CD deluxe edition
£15.00
The Delta Sweete 2CD deluxe
Bobbie Gentry's second album, The Delta Sweete, is being reissued as a 2CD deluxe edition.

This was a concept album inspired by her Mississippi childhood, it was originally released in early 1968 by Capitol Records.
This new edition is curated by Andrew Batt, who put together the fabulous 2018 box set The Girl From Chickasaw County. Unlike the version in that box set, this release features a brand new stereo mix of The Delta Sweete, created (by Batt) from the original multi-tracks. 
The two-CD set also features the original mono release which has never been issued on the format before. 

There are ten bonus tracks and while some do indeed appear on the Chickasaw County CD box set, this deluxe edition still offers a previously unreleased original demo 'The Way I Do' and a special instrumental version of 'Oklona River Bottom Band'.
This is released via UMC on 31 July 2020
The Delta Sweete 2CD deluxe


CD1
Okolona River Bottom Band – (Remastered 2020)
Big Boss Man – (Remastered 2020)
Reunion – (Remastered 2020)
Parchman Farm – (Remastered 2020)
Mornin' Glory – (Remastered 2020)
Sermon – (Remastered 2020)
Tobacco Road – (Remastered 2020)
Penduli Pendulum – (Remastered 2020)
Jessye' Lisabeth – (Remastered 2020)
Refractions – (Remastered 2020)
Louisiana Man – (Remastered 2020)
Courtyard – (Remastered 2020)
Okolona River Bottom Band – (Instrumental) – Previously unreleased
Mississippi Delta – (Alternate Version)
Seventh Son – (Band Version)
The Way I Do – (Demo) – Previously unreleased
Feelin' Good – (Demo)
CD2
Okolona River Bottom Band – (Mono)
Big Boss Man – (Mono)
Reunion – (Mono)
Parchman Farm – (Mono)
Mornin' Glory – (Mono)
Sermon – (Mono)
Tobacco Road – (Mono)
Penduli Pendulum – (Mono)
Jessye' Lisabeth – (Mono)
Refractions – (Mono)
Louisiana Man – (Mono)
Courtyard – (Mono)
Mornin' Glory – (Demo)
Sermon – (Demo)
Jessye' Lisabeth – (Demo)
Refractions – (Demo)
Louisiana Man – (Demo)