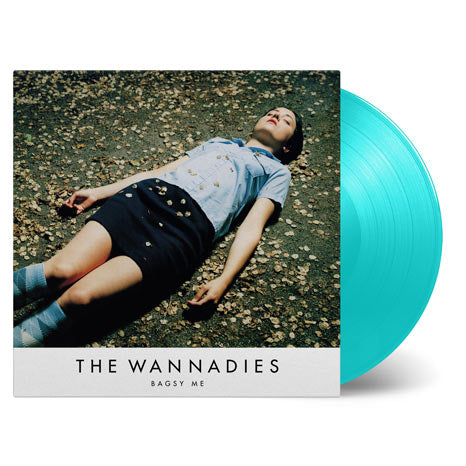 The Wannadies / Bagsy Me turquoise vinyl
£20.00
Bagsy Me - limited edition turquoise vinyl
Limited to 1000 copies • 180g coloured vinyl
The Wannadies' fourth album Bagsy Me was issued in 1997 and includes the band's hit, also called "Hit". The song peaked at number 20 in the UK charts. It continues where Be a Girl left off and adds an extra mount of punk pop to the music. Some retro synth sounds and big beat melodies are brought together in their different love songs.
It also offers more serious characters to the music, but mainly stays as a fresh and relaxing album. The nearly nine-minute closer, "That's All," is the most hypnotic tune which can be found on the album. All over it's another great Wannadies album.
This is pressed on 180g turquoise vinyl (limited to 1000 units) and includes a four-page booklet and these are individually numbered. It is released on 3 May 2019 via by Music On Vinyl. 
Side A
1. Because
2. Friends
3. Someone Somewhere
4. Oh Yes (It's a Mess)
5. Shorty
6. Damn It I Said
Side B
1. Silent People
2. What You Want
3. Hit
4. Bumble Bee Boy
5. Combat Honey
6. That's All