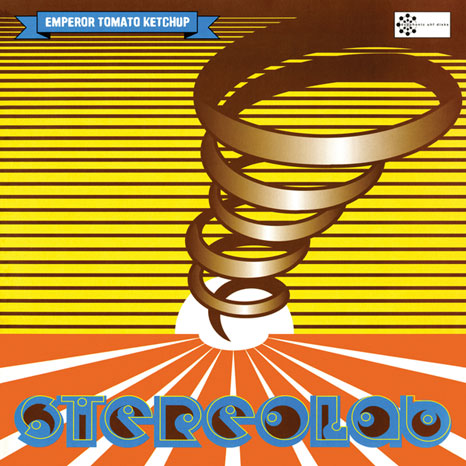 Stereolab / Emperor Tomato Ketchup / 2CD expanded reissue
£14.00
This is a pre-order. Item will ship on or around 13 September 2019.
Emperor Tomato Ketchup / 2CD expanded reissue
Expanded with bonus tracks • Remastered
This is a reissue of Stereolab's 1996 album. It features audio remastered from the original tapes and offer bonus CD of unreleased demos, outtakes and alternate mixes.
Co-released by band's own label Duophonic UHF Disks and Warp Records.
CD 1
01. Three-Dee Melodie
02. Wow And Flutter
03. Transona Five
04. Des Etoiles Electroniques
05. Ping Pong
06. Anamorphose
07. Three Longers Later
08. Nihilist Assault Group
09. International Colouring Contest
10. The Stars Our Destination
11. Transporte Sans Bouger
12. L'Enfer Des Formes
13. Outer Accelerator
14. New Orthophony
15. Fiery Yellow
CD 2
01. Ulan Bator
02. Klang Tone
03. Melochord Seventy-Five [Original Pulse Version]
04. Outer Accelerator - [Original Mix]
05. Nihilist assault Group - Part 6
06. Wow and Flutter [7"/EP Version - Alternative Mix]
07. Des Etoile Electroniques - Demo
08. Ping Pong- Demo
09. The Stars Our Destination - Demo
10. Three Longers Later - Demo
11. Transona Five - Demo
12. Transporté Sans Bouger - Demo