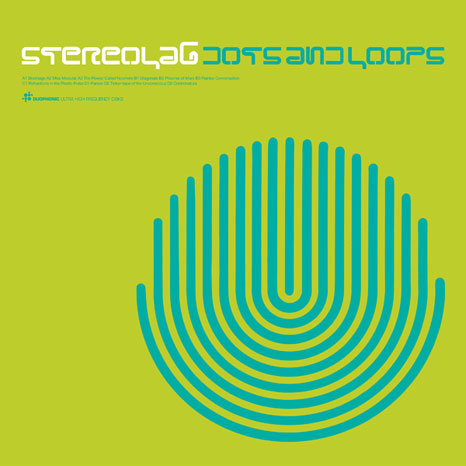 Stereolab / Dots and Loops / 2CD expanded reissue
£14.00
This is a pre-order. Item will ship on or around 13 September 2019.
Dots and Loops / 2CD expanded reissue
Expanded with bonus tracks • Remastered
This is a reissue of Stereolab's 1997 album. It features audio remastered from the original tapes and offer bonus CD of unreleased demos, outtakes and alternate mixes.
Co-released by band's own label Duophonic UHF Disks and Warp Records.
CD 1
Brakhage
Miss Modular
The Flower Called Nowhere
Diagonals
Prisoner Of Mars
Rainbo Conversation
Refractions In The Plastic Pulse
Parsec
Ticker-Tape Of The Unconscious
Contronatura
CD 2
Diagonals Bode Drums
Contranatura Pt. 2 Instrumental
Brakhage Instrumental
The Flower Called Nowhere Instrumental
Bonus Beats
Diagonals Instrumental
Contranatura Demo
Allures Demo
Refractions In The Plastic Pulse Demo
I Feel The Air Demo
Off On Demo
Incredible He Woman Demo
Miss Modular Demo
Untitled in Dusseldorf Demo