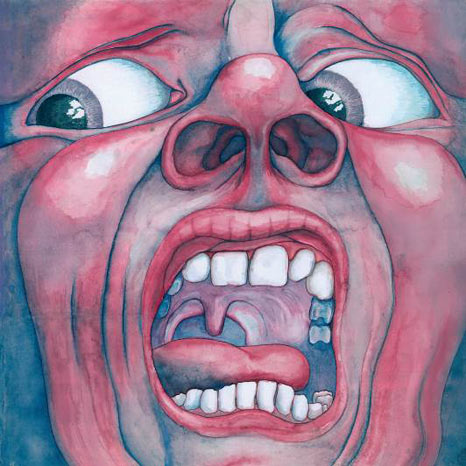 King Crimson / In The Court of the Crimson King 50th anniversary 2LP vinyl
£26.00
In The Court of the Crimson King 50th anniversary 2LP vinyl
2019 Steven Wilson stereo mix + Alternate album • 200g vinyl
King Crimson's debut album In The Court of the Crimson King is to be reissued as a special double vinyl set for its 50th anniversary.
It features Steven Wilson's new 2019 stereo mix on the first record with the alternate album with tracks mixed by Wilson and David Singleton on the second LP. These are pressed on 200g vinyl and have been cut by Jason Mitchell at Loud Mastering from original 24/96 high-resolution source files.
Also, the artwork has been derived from the original paintings and has been meticulously restored!
This is issued by Panegyric on 25 October 2019.
In The Court of the Crimson King 2LP vinyl
LP 1: 2019 mixes
Side A
1 21st Century Schizoid Man
2 I Talk to the Wind
3 Epitaph 
Side B
4 Moonchild
5 The Court of the Crimson King
Mixed by Steven Wilson
LP2: The Alternate Album
Side C
1 21st Century Schizoid Man
2 I Talk to the Wind
3 Epitaph           
Side D
1 Epitaph
2 Moonchild
3 The Court of the Crimson King
4 21st Century Schizoid Man
Side C1, D1 mixed by David Singleton, 2019
All other tracks mixed by Steven Wilson, 2019
Side C notes
1 Morgan studios June 1969 take with Greg Lake vocal overdubs from Wessex August 1969 & Jakko Jakszyk/Mel Collins August 2019 overdubs
2 Alternate 2019 mix
3 Alt. take - 2019 mix
  Side D notes
1 Vocals isolated/highlighted, 2019 mix
2 Take 1, 2019 mix
3 Morgan studios, June 1969 take, 2019 mix
4 Trio version, 2019 mix